Steam WARZONE-X closed Alpha Soon. Small sample.
Steam platform and we hope to soon be able to share with the community a small sample of our work in closed Alpha. We are very happy to share this news with all the members we hope we can help to evaluate our project I will leave the link in the description of this article so that they can enter.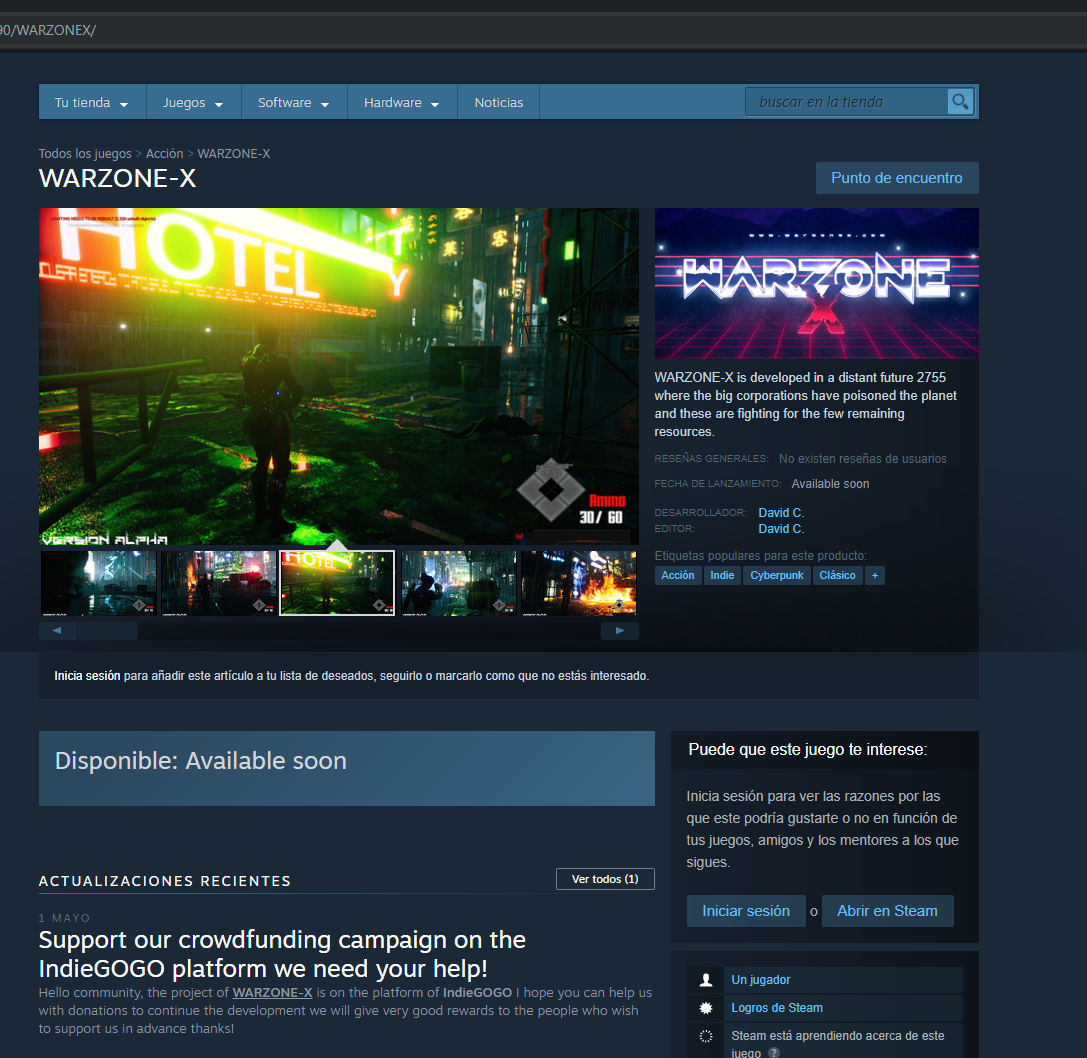 Steam, Additional note: The project will be compatible for Windows, Mac OSX and Gnu Linux.
Link: WARZONE-X On Steam! click here.